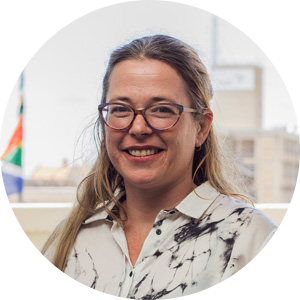 I completed my Baccalaureus Artium (Cum Laude) in English Literature, Creative Writing, Philosophy and Contemporary Culture in 2005, my Baccalaraureus Artium Honores (Cum Laude) in English in 2006 and my full research Magister Artium (Cum Laude) in English in 2010. I have also completed both the certificate in sectional title scheme management (2007) and home owners association management (2011) (both cum laude) from Paddocks Training. I have been with the Bellbuoy Group since 1998, where I am now managing director and a shareholder. I specifically enjoy research on matters relating to community housing and unpacking the language used around the concept of property, especially with it's too often emphasis on rights as opposed to responsibilities. I was the chairperson of the sectional title association in Port Elizabeth (2014 to 2018) and have assisted Professor Cornie van der Merwe in the linguistic editing of a thesis of one of his doctoral students on sectional titles. I am well read in the field of community housing.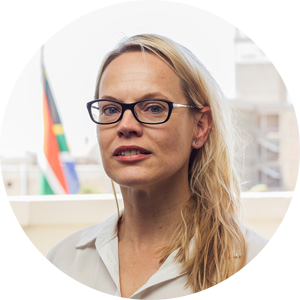 I joined the Bellbuoy Group in 2001 as a Property Portfolio Manager. In 2011 I was appointed a director and in 2013 a shareholder of the company; a personal and career highlight for me. I lived in a sectional title scheme for 7½ years and during this time I served on the board of trustees for 6 years. I gained vast experience during my tenure and respect for the role fulfilled by trustees in the management and control of the affairs of a body corporate. Joining The Bellbuoy Group in 2001 was a natural transition for me. I was one of the first students to complete the certificate in Sectional Title Management (in 2006) from Paddocks training and completed my LLB degree through UNISA in 2014. I served as as National Chairperson of NAMA (National Association of Managing Agents) from September 2017 to November 2021. I enjoy the everyday challenges of community scheme management.
Michael White
Non-Executive Director

As an attorney whose practice included a vibrant conveyancing division, my idea was to set up a management company that would not only assist by working with property developers prior to registration of a new community housing scheme but would also offer ongoing services to the schemes and owners. Home ownership is probably the biggest investment most people make and solid professional advice and assistance is an absolute necessity - the formation of Bellbuoy established this essential facility.
Using this site means you accept its
terms
| Copyright © 2022 The Bellbuoy Group, Port Elizabeth, South Africa
| website by